70th ASMS Conference on Mass Spectrometry and Allied Topics



June 5 – 9, 2022



At this year's ASMS, MSAID will present the intelligent search algorithm CHIMERYS and AI-driven applications for proteomics

OUR ORAL PRESENTATIONS AT ASMS
A streamlined rescoring implementation for comprehensive proteomic data processing

Date: Monday, June 6th

Session: Informatics: Peptide and Protein Identification, Proteomics
A unifying, spectrum-centric approach for the analysis of peptide tandem mass spectra

Date: Thursday, June 9th

Session: Informatics: Data-Independent Acquisition and Multiplexing
OUR POSTER
PRESENTATION

AT ASMS
An end-to-end machine learning workflow for MS-based proteomics

Date: Monday June 6th

Topic area: Informatics: Workflow and Data Management
MP 256

Improving Multiplexed Quantitation Analysis for Proteomics Using Deep Learning-based Tools


Monday, June 6th
MP 405
Increasing the depth of single shot proteomics with enhanced data acquisition and processing strategies

Monday, June 6th
MP 407
Optimization of wide isolation window data-dependent acquisition methods for improved proteome coverage
Monday, June 6th
MP 258
Increased dynamic range of DDA-based label-free quantification using the CHIMERYS algorithm
Monday, June 6th
TP 238
Improved deep learning-based rescoring for immunopeptide identification
Tuesday, June 7th
CONNECT WITH US IN MINNEAPOLIS
MSAID will be presenting software innovations at the 70th ASMS Conference on Mass Spectrometry on June 4th - 9th in Minneapolis. Come and visit our booth #526 straight across from the main entrance.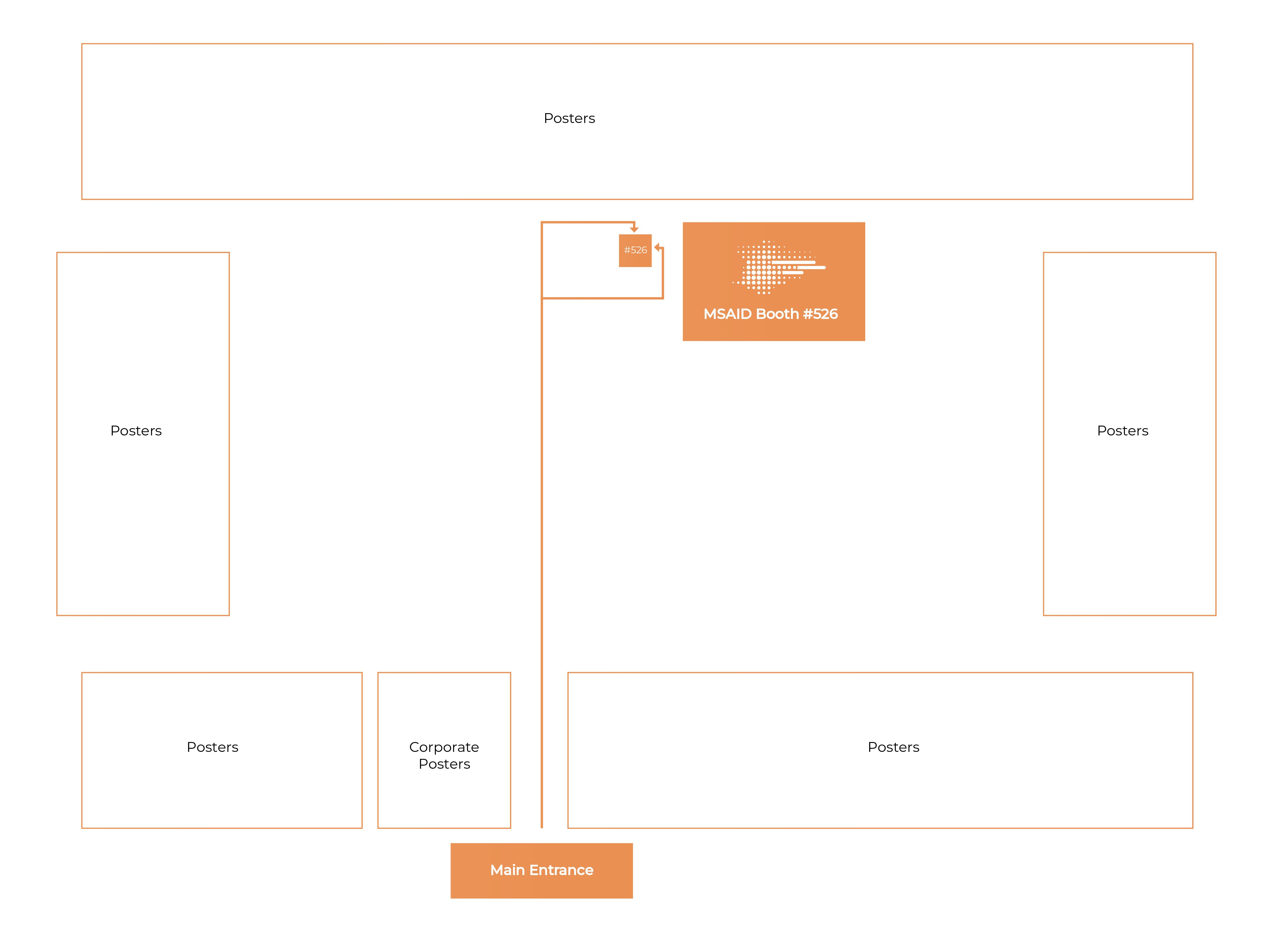 STAY UP TO DATE WITH OUR NEWSLETTER
Let's stay connected! Sign up to receive email updates on the latest news about our products and event participation. Register for our Newsletter for a chance to win our mascot Jack!