EXPERIENCE THE POWER OF CHIMERYS® 2.0
UNLEASHING THE INTELLIGENT SEARCH ALGORITHM THAT TRANSFORMS PROTEOMICS
CHIMERYS 2.0: UNIFYING THE ANALYSIS OF DDA, DIA, AND PRM DATA
Integrated into Thermo Scientific™ Proteome Discoverer™ 3.1 software
Introducing CHIMERYS 2.0, the highly anticipated update to CHIMERYS, the intelligent search algorithm developed by MSAID®. Prepare to be amazed by CHIMERYS 2.0, the state-of-the-art data analysis tool that harnesses the power of artificial intelligence to transform proteomic research. Experience the true potential of your Data-Independent Acquisition (DIA), Data-dependent acquisition (DDA), and Parallel Reaction Monitoring (PRM) data as CHIMERYS 2.0 effortlessly unlocks its secrets with its innovative capabilities. With its advanced feature set, it seamlessly handles phosphorylated Ser, Thr, and Tyr residues, while offering unparalleled cloud-parallelization and significantly improved runtime.
Experience the power of CHIMERYS 2.0 as it puts all data through a meticulous and comprehensive error control process. The FDR estimation remains consistent across various isolation window sizes, allowing for unbiased comparisons of DDA and DIA data. With its cutting-edge capabilities, CHIMERYS 2.0 propels proteomic research to new heights, empowering scientists to unlock the intricate complexities of the proteome with unrivaled precision and efficiency.
Take advantage of this exclusive chance to transform your peptide identification process with CHIMERYS 2.0.

Sign up for our demo today and experience the future of mass spectrometry.
To license Proteome Discoverer 3.1 software, please visit thermofisher.com/proteomediscoverer
Thermo Scientific™ Proteome Discoverer™ software is a trademark of Thermo Fisher Scientific, Inc. SEQUESTTM is a trademark of the University of Washington.
Unifying software for DDA, DIA and PRM data
One unifying, spectrum-centric and library-free approach for the analysis of peptide tandem mass spectra irrespective of acquisition type
Consistent false discovery rate estimation and post-processing, facilitating fair comparisons of DDA and DIA data
Label-free quantification at MS1 or MS2 level, as well as TMT™- and TMTpro™-based quantification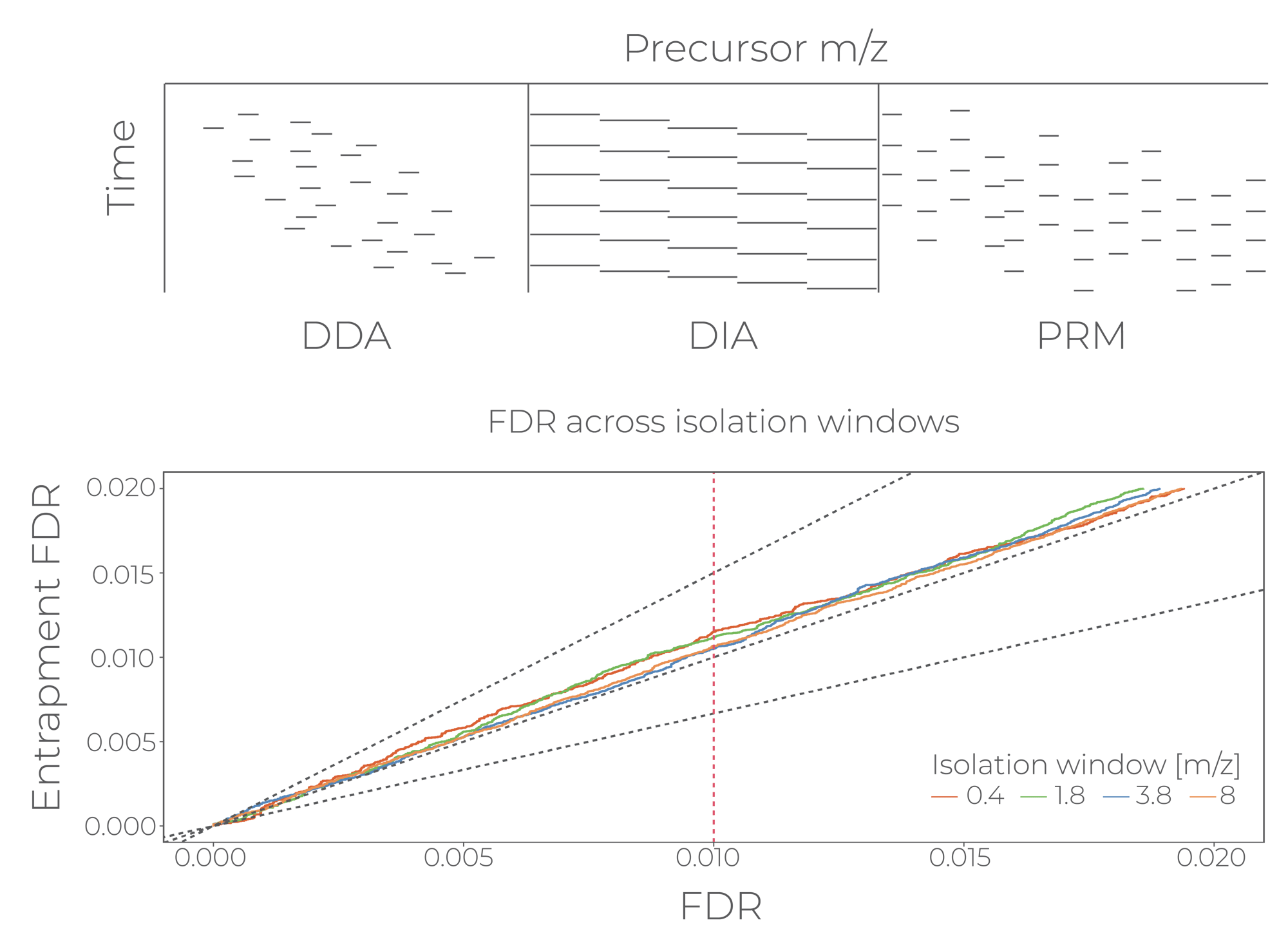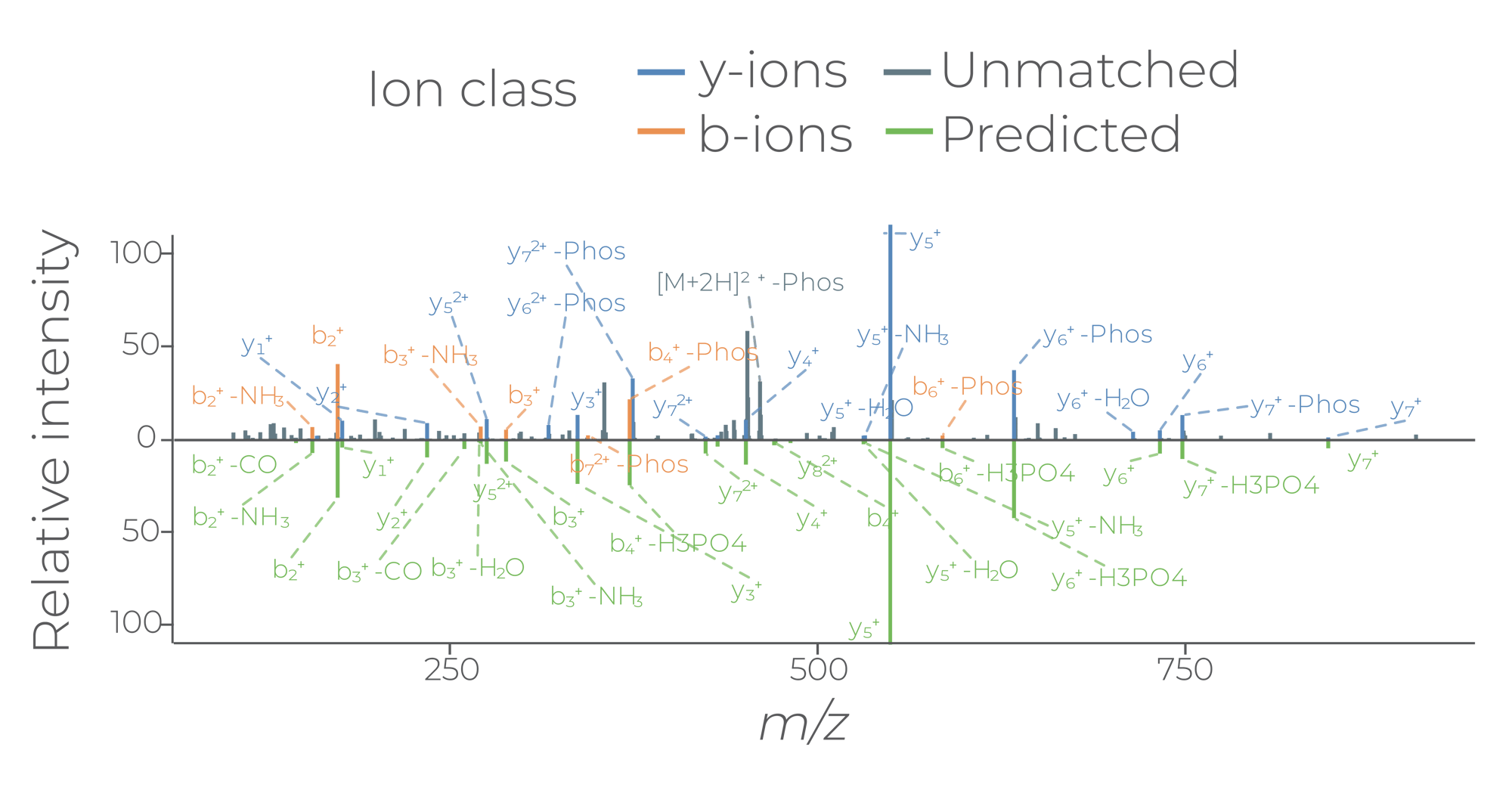 Now supporting phosphopeptide predictions
Prediction of fragment ion intensities and retention times for unmodified and phosphorylated peptides, as well as peptides with methionine oxidation
Explain more experimental intensity and extend phosphoproteome coverage with the help of predictions for common neutral losses
Improved localization accuracy for INFERYS Rescoring and CHIMERYS based on fragment ion intensity predictions
Introducing Mokapot: accelerated false discovery rate estimation for peptide spectrum matches enabling big data proteomics
Increased computational efficiency and parallelism: accelerating time to insight for more data on the same subscription plan
Improved sensitivity and identification rates to dig even deeper into newly acquired and previously analyzed data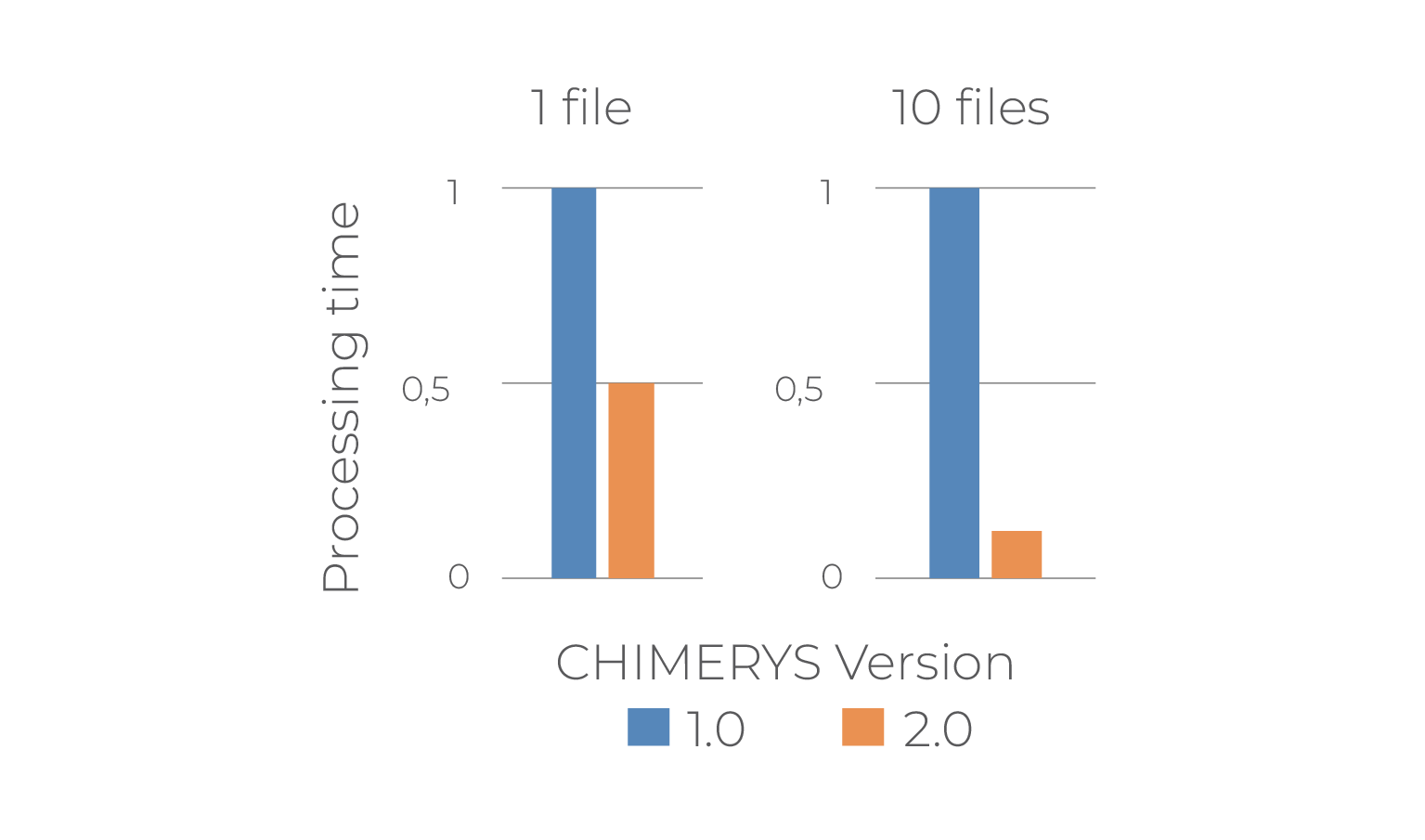 "The all new CHIMERYS 2.0 is truely a major upgrade: With the added functionality to process not only DDA data, but also unlocking DIA analysis and enabling the automatic processing of PRM data, our software has evolved into a unifying algorithm for all proteomics data analysis."